We partner with your organization to design and deliver high quality leadership development programs to improve culture and performance.
Academies
These multiple-session programs are designed to enhance leadership skills, increase confidence, and form unified relationships. 
Academies are:
Designed to align with the participants' scope of influence and career progression.
Collaboratively created to reflect your values, culture, and desired leadership outcomes.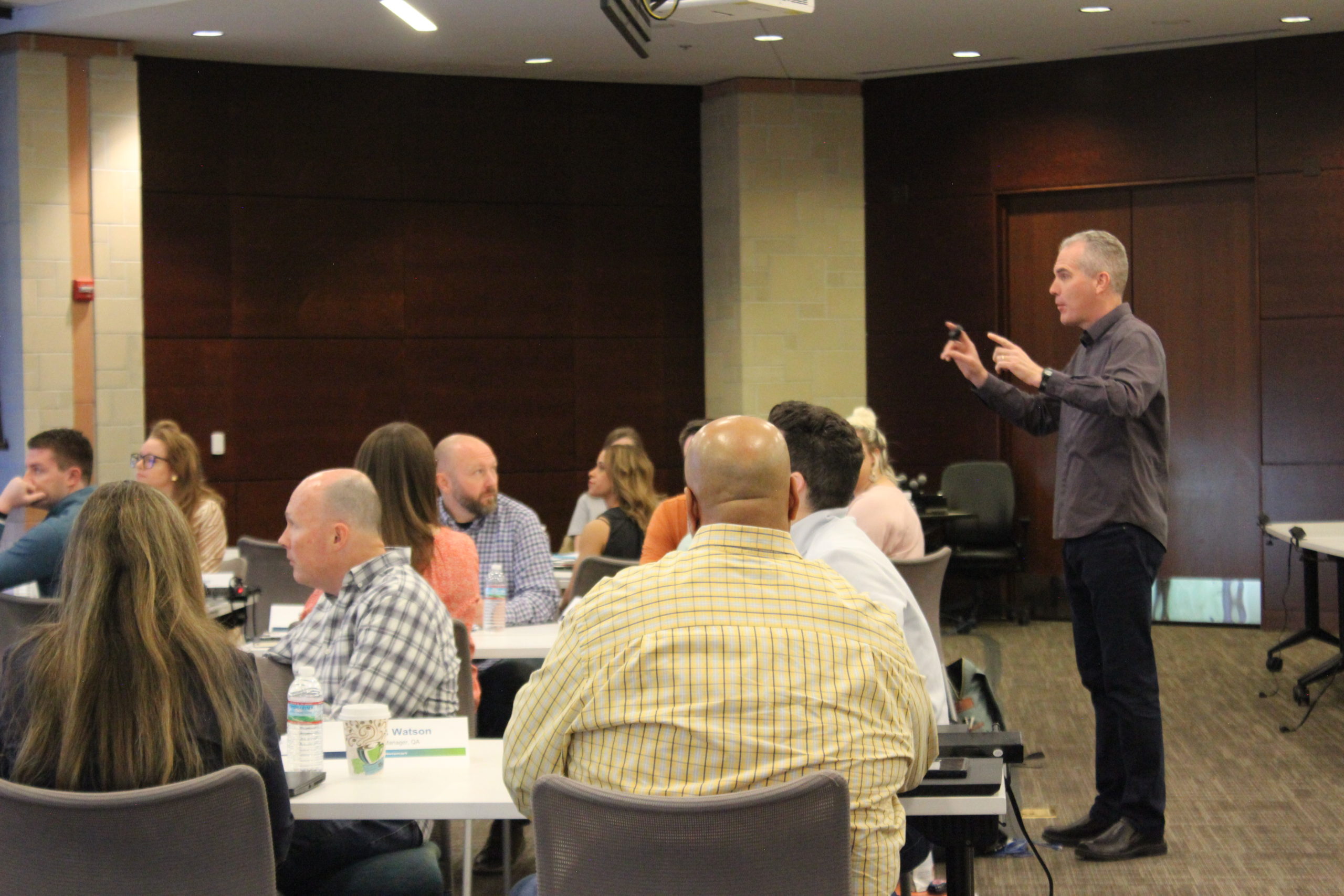 Retreats
Retreats are one-to-two-day experiences designed to refresh, refocus, and reinvigorate your leaders.
We work with you to collaboratively create a retreat that reflects your values, improves leadership skills, provides strategic thinking, and incorporates a fun time.
Outcomes include healthier relationships, strategic direction, renewed commitment, and joyful memories.
Workshops
Workshops are one-to-six-hour interactive learning experiences focused on a specific leadership topic.
We have several impactful workshops created and ready to deliver.
We create custom workshops to meet your specific leadership development needs as well.
Our Process
Discover
We ask thoughtful questions and listen well to understand the root challenges you would like to overcome.
Envision
We collaboratively imagine and document the desired future state you want for your leaders.
Design & Deliver
We create and deliver compelling learning experiences that capture the minds and hearts of participants in such a manner that they go and lead even better.
Follow-Up
We reconnect with participants through video, audio, and text to provide supportive accountability.
Let's work together!
Please contact us to help you launch an Academy, Retreat, or Workshop within your organization.